Michal Rovner, Mutual Interest #1, 1997
Michal Rovner is an artist whose work is primarily concerned with the limitations of opinion. As a native of Israel she is keenly aware of conflicting outlooks, and works with an aversion to expressing opinions artistically. Because opinions are based on human experience, they are subject to change. Therefore accurate representation is impossible. In her video Mutual Interest, Rovner asks the audience to enter a pitch black room.
At first the only sensory experience provided is the drone of helicopters. Soon a video projects a continuous mass of charging birds, who eventually hover before changing direction. Rovner manipulates the images both through her filming techniques as well as post production. The image can suddenly become blurry,the values inverted, and the speed changed. This allows the viewer to determine the ambiguity of their own emotional perspective. Forms that are at first represented literally become impressions. Viewers experience a myriad of emotional responses; However, the particular kind of response is left entirely up to the viewer. The projection is large, 50x96 in., and while a mass of charging birds may inspire awe and wonder out of one person, t to someone else it may seem crude or terrifying. This instability, the idea that feelings and opinions are in flux, is the core foundation of Rovner's artistic practice.
Michal Rovner, Makom ll, 2007-2008
With her sculptures Makom l & ll, Rovner attempts to to heal the turbulence brought on by the Israeli/ Palestinian conflict. Two opposing structures in the form of perfect cubes face each other. Both are made out of the demolished houses of both Israeli's and Palestinians. Stones are combined and displaced in Makom, the same way that reality and feelings are intersected in Mutual Interest. Rovner's working method in the Makom sculptures is as compelling as her final product. Twenty Israeli and Palestinian stone masons worked together, hauling over 110 tons of brick from Jerusalem, Nablus, Haifa, Galilee, Hebron, Bethlehem and Golan Heights. The stones were not cut for the composition of the works, but found and fit according to their nature. This work brings to mind the question of "place", according to identity, lived experience and history. Place in this case is as limited a notion as opinion. Formally, Rovner's Makom is beautiful in its simplicity. All of her work is easy to look at and be with, which allows the viewer room to fully embody her concepts.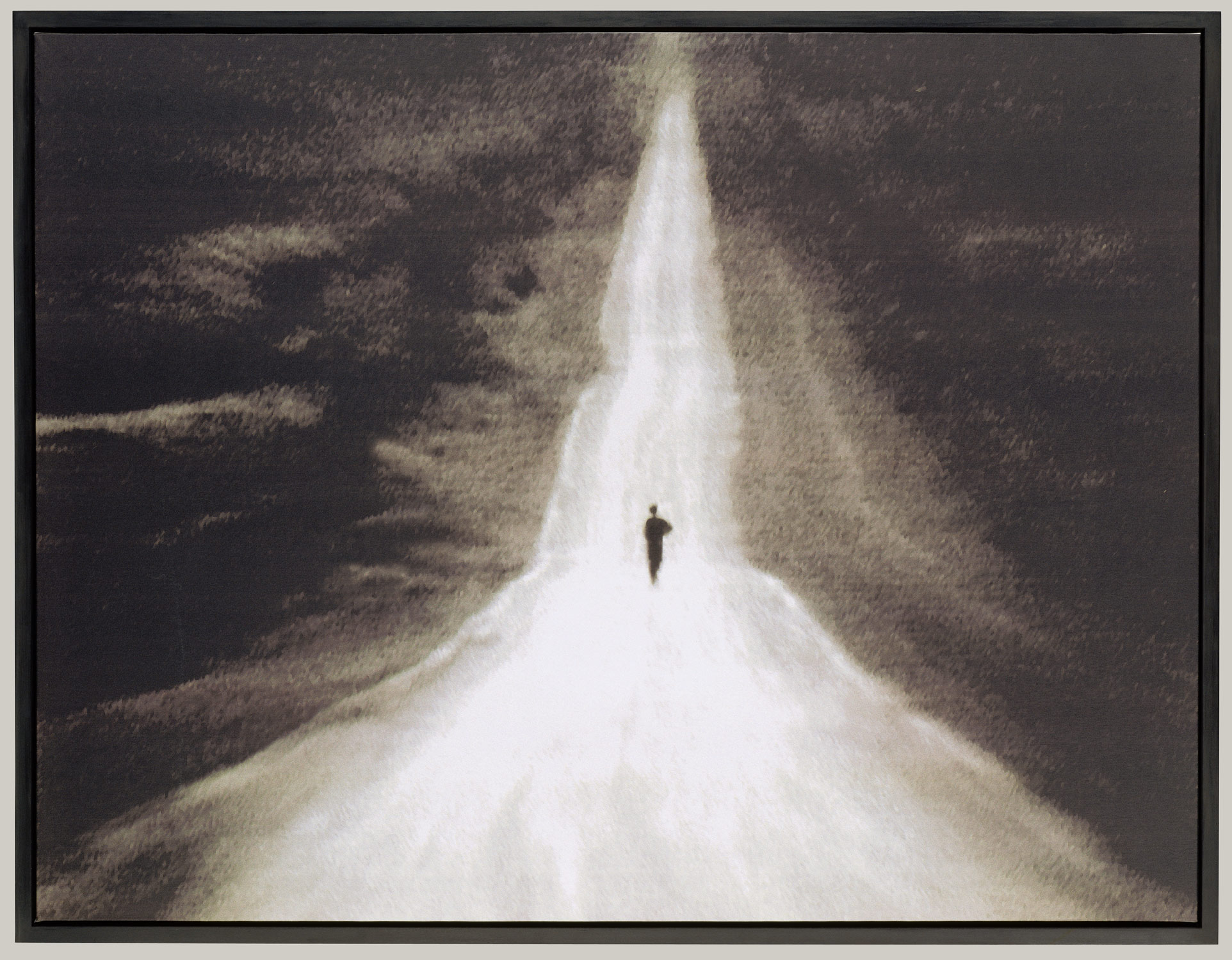 Michal Rovner, Border, 2000
Rovner's film Border attempts to call the idea of place into question, with an emphasis on ownership. The mixing of sensory experiences in the case is more subtle. The film reads like a straight forward documentary, it's also shot with a hand held camera. There is less in the way of visual manipulation as in Mutual Interest, in this film Rovner plays with sound in a way that is equally disorienting. She layers and cuts the noise of gunfire, helicopters, wind and ambient sound- so that any sense of stability or orientation is undermined. There is something really beautiful in the way that Rovner is able to use the technique of displacement and successfully call the idea of identity into question; both on an individual emotional basis as well as in a larger political sense. She says of her work
"I always like to record something from reality, I like to shift it out of place, out of identity, to take it to another place and erase a lot of it,
in the end, it becomes like a drawing of reality, but it has an aspect of evidence to it."
Noelle Fitzsimmons